Sportswear has finally become trendy as anything and you can find it almost anywhere! With so many brands offering a sports range it's now a lot easier to find fun and affordable gym wear to get sweaty in. We've made a list of our top seven high street brand sportswear ranges, see what you think!
Forever 21
Starting out in the US, Forever 21 expanded to the UK and now has 8 stores open here. Their huge range of women's activewear is stylish and colourful, and best of all one of the best value lines you'll find! Browse their website here.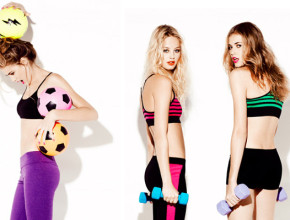 GAP
Gap's GapFit line boasts its high quality, comfortable and durable women's activewear. Their running leggings are all equipped with zip pockets at the back to store things on the go and most have adjustable draw strings at the waist. The fabric used to make their "T Motion" t-shirts is light, breathable and seamless which is ideal for running gear that stretches along with movement. Shop GapFit here.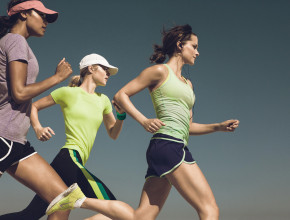 Next
The highlights of Next's activewear line are their gorgeously cut wired, padded and push up sports bras. Paired with their loose, flattering tanks and tops with matching jackets, this collection is worth a browse. To see the collection, click here.
Victoria's Secret
One of the first high street brands to introduce a sportswear collection, Victoria's Secret's range takes first place for the sexiest. Sports bras that open at the front and ones with strappy criss-cross backs, leggings made with 4 way stretch to keep them in place and a thick waistband that slims, it's no wonder most of their pieces go by the name of 'Knockout'.
The only drawback of all of their pieces are the price tags. Although, if you head to Victoria's Secret's 'PINK' collection, you will find similar items that won't break the bank quite as much. (VS, PINK)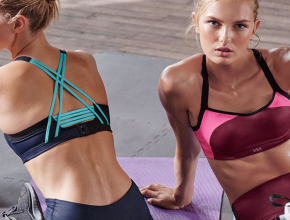 The NewYorker
Shhhh, this one is a secret! The NewYorker, a German brand, is launching a brand new sportswear line! We've had a sneak peak of it, and it's gorgeous! Their range is colourful and comfortable, and they do menswear too. We promise we'll update you with a link to their collection once it's live… just don't share it 😉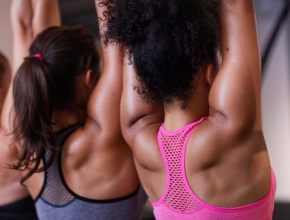 New Look
The fresh New Look sportswear range is perfect for simple, wear-with-anything basics as well as some brilliant tops and tanks printed with sayings like "Gym is my boyfriend" and "Running late is my cardio". For a fun line of sportswear that won't cost you an arm and a leg, look no further. To browse the collection, click here.
H&M
If you love working out in fun patterns and bright colours, H&M's sportswear brand if the one for you. Their truly energising range will make you want to work out! Check out their collection here.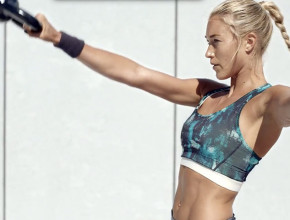 And there you have it, our favourites! We hope this was helpful. If you have any questions or comments or want to add to this list, leave us a reply – we'd love to hear from you.