One of the (many) things we love about running is the growing role it plays in the world of charity fundraising. The prevalence of charity running grows every year, reaching its way across the globe. Its importance is certainly felt in London, where over over 77% of London Marathon participants now raise funds for a charity of their choice.
Here at Racefully, we think technology plays a special part in helping you go that extra mile, right from the start through to the finish line. For this reason, we're especially proud to announce that Racefully will be participating in The London Marathon this April, where our own co-founder, Chris, will be running for The Alzheimer's Society.
Our co-founder, Chris Pointon, is running The London Marathon in memory of his father
There are over 850,000 people living with dementia in the UK alone, a number the Alzheimer's Society believes will rise to 1,000,000 by 2025.
"My inspiration for running in The London Marathon is very personal," says Chris, whose father passed away from Alzheimer's in 2007 at the age of 66. "I want to use the opportunity of running the London Marathon – my first marathon – to remember him three days before his birthday."
As of today, over 670,000 dedicated friends and family care for those with dementia in the UK. According to The Alzheimer's Society, family carers of people with dementia save the UK £11 billion a year. "That's my primary motivation," adds Chris. "I want to do what I can to continue my dad's legacy of raising public awareness and support for people living with dementia, and also the family and friends who care for them."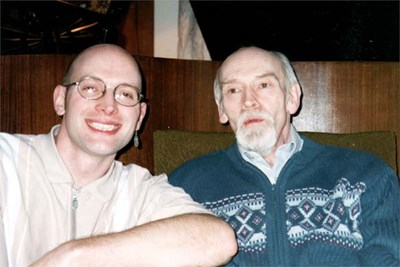 The feature length documentary, Malcolm & Barbara: Love's Farewell, chronicles the very legacy that Chris is running for: not only his father's experience, but his mother's tireless devotion as a carer. "My parents' story is only one of many," adds Chris. "That's why the Alzheimer's Society is so important."
If you'd like to read more about Chris's inspiration for running The London Marathon or donate to The Alzheimer's Society, you can do that on his JustGiving page. Or you can simply text MLCM49 with the amount that you'd like to donate to 70070.
All proceeds will go directly to The Alzheimer's Society, UK.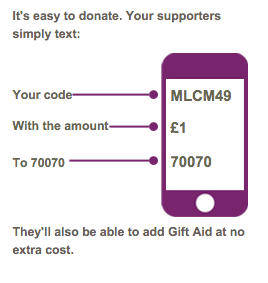 What motivates your run? The Racefully Community would love to hear your story
As Chris says, his parents' story is one of many. If you're planning to run The London Marathon, or another charity race, this year, we would love to hear and share your own inspirational story. We think the Racefully Community would love to hear it too.
Share your story below or connect with us on Twitter or Instagram @Racefully. We can't wait to hear your story.