Here at Racefully HQ we've been working hard to bring you even more ways to enjoy Tribe challenges. With the latest app update (v1.42) Tribe owners can now set Virtual Races for Premium Tribes, giving you multiple options to create the race you want, wherever you are.
So, what's new?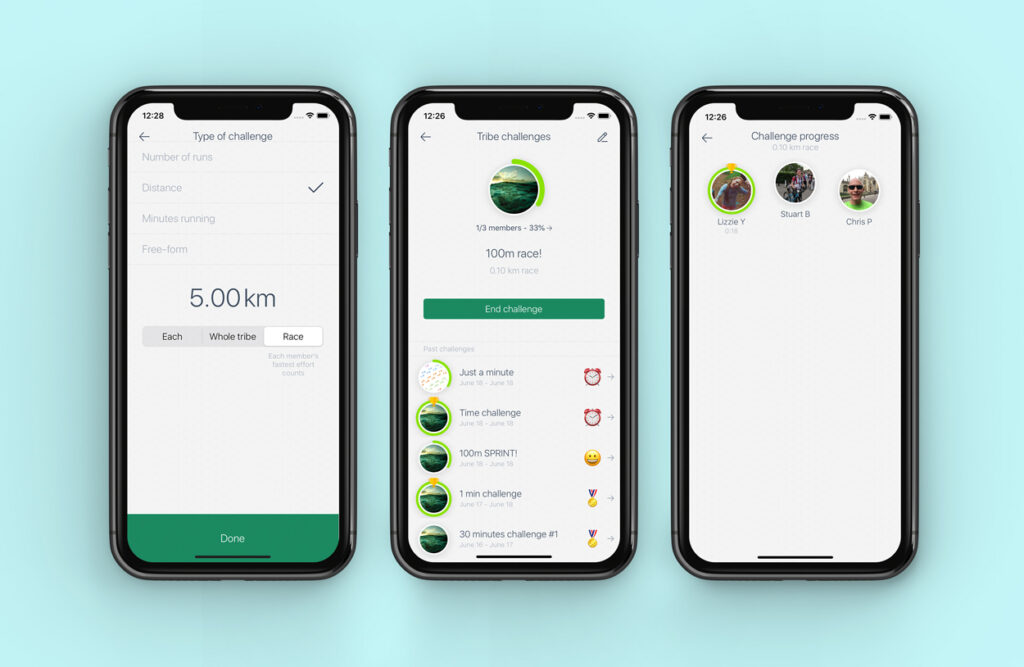 Distance Challenges
Tribe members can compete to complete a distance challenge in the fastest time possible. Great to inspire some healthy competition.
Duration Challenges
Tribes members can compete to see who can go the furthest distance within a given time. Start the clock!
New challenge progress pages
Each member's best attempt will be shown on the dedicated progress page for your challenge, so everyone can see who's topping the leaderboard.
Don't forget you can also set challenges based on individual or collective duration, distance, or the number of activities completed in a time frame, or 'freestyle' where you can let your imagination run wild.
Tribe owners will need to update to the latest version of the Racefully app to create Virtual Race Challenges, and Tribe members will need to have the latest version to see the progress leaderboard. However, activities will still count if you're using an older version of the app. Challenges are a premium feature, but check out below for a great premium Tribe offer!
Here's a step-by-step guide on how to create and manage Tribe Challenges.
Not yet in a Tribe?
No worries! You can easily find Tribes to join in the app and team up with other like-minded Racefully members. Or, you can set up your very own Racefully Tribe just for you and your friends – completely free! You can learn all about Tribes in our help pages.
Become a premium Tribe
Whether you're in Tooting or Timbuktu, or anywhere else on our glorious planet, we're offering everyone a free, three month premium Tribe trial.* Just email us at support@raceful.ly if you'd like one!
If you would like to keep updated with the latest Racefully developments you can join our mailing list, subscribe to the blog via Blogtrottr, follow us on Twitter (@Racefully), Facebook (@RacefullyApp), Linkedin (https://uk.linkedin.com/company/racefully) or Instagram (@Racefully). If you have ideas for new features you'd like to share with us, drop us a line!
*Offer available for limited time only.