Your diet plays a big part in your fitness regime – no matter how often you run or exercise, eating the rights foods in conjunction with your activity is vital for getting the most out of exercise and optimising performance.
However, tasty and sometimes 'cheat' foods can be hard to resist. Salads don't always cut it as a pre/post exercise meal, so why not combine healthy and tasty foods and treat both your body and your taste buds!
Here are 10 healthy foods that can help boost your exercise performance, whilst providing great flavours in the process.
1. WHOLE WHEAT PASTA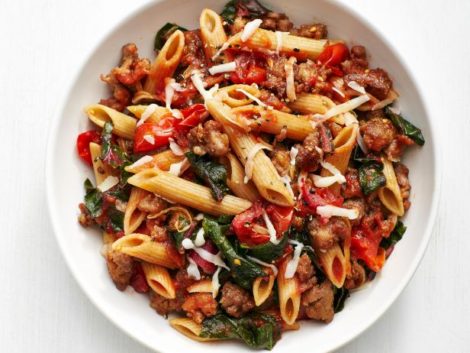 Whole wheat pasta is a fantastic food to eat before you run, this is down to it being super dense in carbohydrates. Whole wheat means more fibres than other pastas, providing longer lasting energy, which is key for those long distance runs.
Meal Suggestion: Add a mix of your favourite vegetables and a rich tomato sauce to create a satisfying and healthy pasta dish. Bellissimo!
2. LEAN BEEF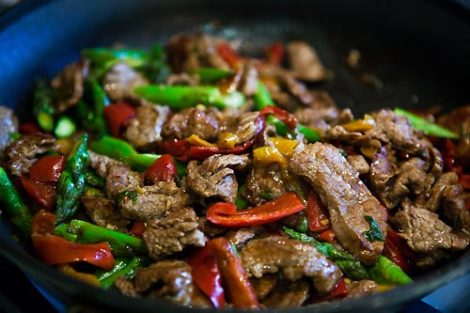 Not one for vegetarians, but for meat lovers lean beef is a great source for a protein-packed meal. Protein allows your muscles to grow and recover more quickly after your run. Beef is also high in iron, and helps ward off fatigue during and after your run.
Meal Suggestion: Lean beef makes an excellent stir fry! Add some red cabbage, onion and carrot for a great mix of colours and flavours.  
3. LEAFY GREENS (BROCCOLI OR KALE)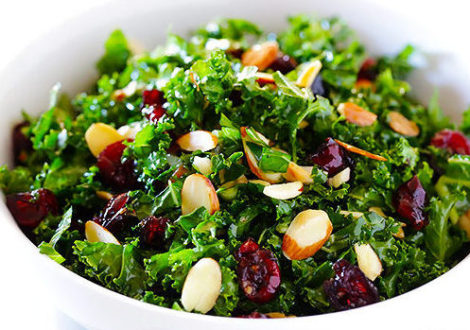 Broccoli is essentially a nutritional god, containing vitamin C, fibre, potassium and phytochemicals – all key elements to enhance your running performance. 
However, if you want your greens to contain more nutritional value (and more calories) then kale is the answer for you. Kale has a vitamin B folate, which helps blood circulation during your run.
Meal Suggestion: To make the ultimate salad, have a dark leafy green base and then add a mix of your favourite protein-packed ingredients – how about chickpeas, cashews, or some fresh feta?
4. EGGS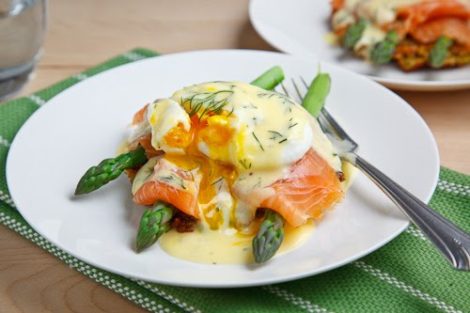 If you are looking for versatility, eggs are an absolute must! Not only are eggs delicious, but they contain around 6 grams of protein per portion! Eggs also boast additional nutrients that you won't get from other protein sources- like choline, a type of vitamin B that reduces inflammation. Keep those pains and running injuries to a minimum!
Meal Suggestion:
Scrambled egg

: Mix with some tomatoes, onion and peppers for a healthy light meal.

Fried or poached egg

: Asparagus and soft egg on toast is great for pre-running or, if you want to really treat your body before running, have fried egg with quinoa, salmon and avocado. The ultimate pre running meal.

Boiled egg

: Boiled egg with salad vinaigrette – fresh, juicy and healthy!
5. TOMATOES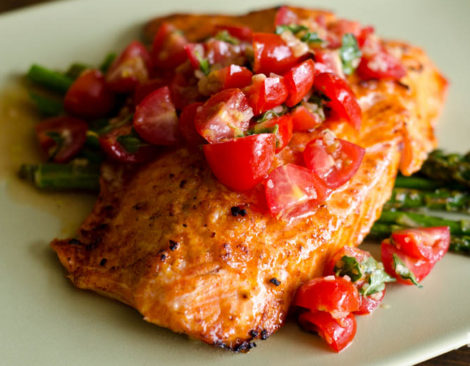 Often mistaken as a vegetable, this fruit contains great vitamins and minerals such as vitamin B6. This vitamin helps chemicals that carry signals from one nerve cell to another, such as the brain. Therefore, eating tomatoes keeps the brain functioning in tip top shape – meaning your mentality and mood will be nearer to peak level!
Meal Suggestion: Tomatoes go well with whole wheat pasta and spinach. For a protein-rich option, a tomato salsa with salmon gives your body the added bonus of omega 3.
6. (LOW FAT) YOGHURT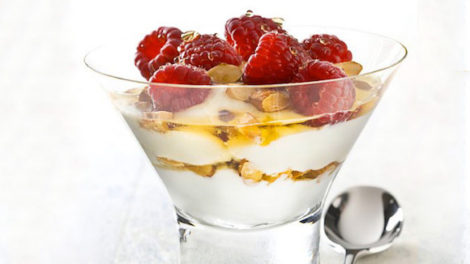 This is a brilliant food to include in your healthy eating routine, especially for vegetarians, as it contains good levels of protein (10 grams of protein per 100 grams of yoghurt). On top of that, yoghurt contains high levels of calcium, which helps strengthen bone density. Running puts a lot of weight on your bones, so yoghurt helps keep them strong, and can even prevent bone related injuries.
Meal Suggestion: This would be a great pre-run snack, add some honey or fresh fruit for an enriched flavour.
7. BANANAS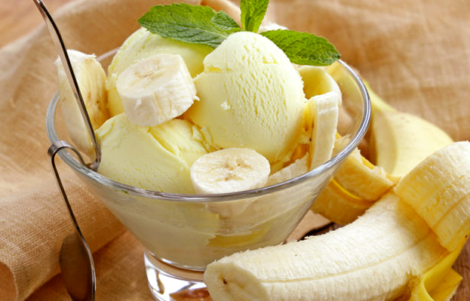 In terms of pre-run foods, bananas are arguably one of the best options going. They are carb-heavy (containing over 30 grams of carbs and no fat what so ever) and contain loads of potassium – an important electrolyte lost from sweating during exercise. This boosts your running performance and is more effective than sports drinks in terms of electrolytes provided to your body. To top it all off, bananas help regulate blood pressure and can even reduce the likelihood of having a stroke.
Meal Suggestion: Banana's can simply be eaten as a pre-run snack or if you are feeling creative, why not freeze it, blend it and create a healthy banana ice cream? Tastes fantastic and digests quickly. Plus – guilt free ice cream?? Count us in!
8. WILD SALMON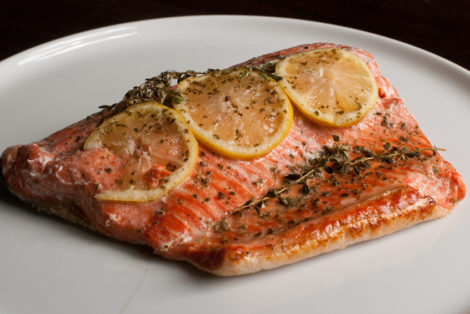 Salmon is an excellent pre-run food as it is high in fatty acids and omega 3. These boost your heart health as the fish oil supplementation increases the amount of blood the heart pumps (for each contraction.)
Meal Suggestion: Whip this into a delicious salmon salad with a drizzle of lemon juice to really add a zesty zing.
9. BERRIES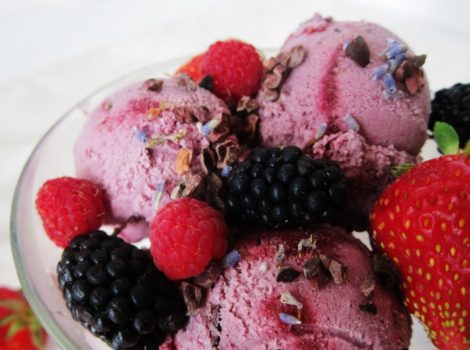 Berries are a great post run food, as they're rich in vitamin C and potassium, meaning a faster recovery from micro tears in your legs caused during your run.
Meal Suggestion: If you really enjoy the texture of your berries, then add them to some low fat yoghurt or ice cream for a blend of creaminess and juiciness. A great post run treat! 
Alternatively, blend them up into a mouth-watering berry smoothie – power food on the go!
10. FLUIDS (WATER & SKIMMED MILK)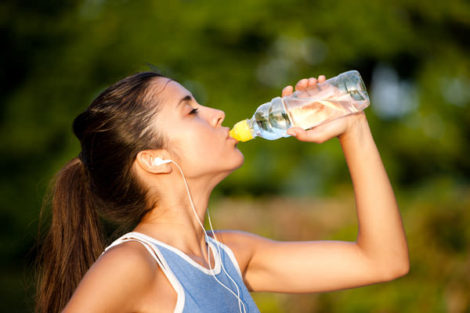 Fluids are an absolute must before, during, and after your run. Dehydration is one of the most common reasons people feel too "sluggish" to run. So, staying hydrated will keep you in good running condition. It is best to drink water as your body demands, although long-distance endurance runners will need to re-hydrate more often.
Another great option is skimmed milk. Skimmed milk has a balance of fast-acting carbohydrates and protein – perfect for a speedy recover post-run.
Research conducted by Indiana University has even shown that chocolate flavoured skimmed milk makes an exceptional recovery supplement. Chocolate milk after a run…don't mind if I do 😉
Now, what are you waiting for? Go out and get the most out of your food and exercise, two of life's greatest pleasures!