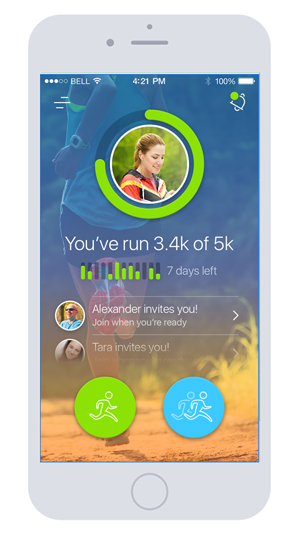 Run with your friends – wherever they are. That's the core idea behind Racefully, the new running app connecting runners in over 53 countries through real-time virtual runs!
Not only are we connecting runners of every nationality, but runners of every speed, level, style – and with every kind of motivation.
Run to eat more pizza? Run to make new friends? Training to outrun Steve in marketing? Miss running with your mum back home? Then, welcome to the Racefully community!
We're working, and by working we mean running, with an amazing community of runners, to make Racefully the most inclusive, fun, and social fitness app on the planet. And here, on the Run Blog, we're recording all of our adventures, hurdles, and worldwide runs along the way. Oh, and all of the post and pre-run snacks. Oh so many snacks!
And we hope you'll share your journeys with us, too. From failures to victories, we can't wait to celebrate every little step with you.
OH, look at the time – got a virtual run with a gal in Helsinki to get to! See you on the blog and happy running! 😀